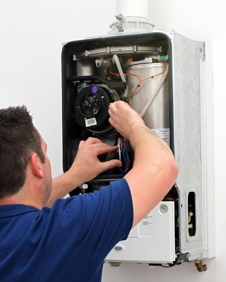 Gas Boiler Installation
Boilers that are over ten years old waste a lot of valuable energy - many of the older types of gas boilers are only 60% efficient in converting gas into heat and they can breakdown more frequently. This means your gas bills are much higher than they need to be and they are not environmentally friendly.
We specialise in the installation of modern, highly efficient condensing boilers, which are over 90% efficient. We also offer up to a 10 Year Warranty on selected Worcester Bosch Boilers. This means you save a minimum of 30% per year on your home heating bills alone.